---
whiskeyryan
Founder and CEO of philanthropic, award winning, craft distillery located in the Colorado Rockies named 10th Mountain Whiskey & Spirit Co.
0xf8df5...5fc3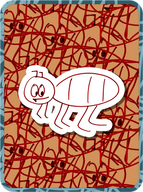 #02988
3 of 17
VeeFriends Glossary
One on One Access Tokens:
This token is a One-on-one Access token. These tokens unlock a unique experience with Gary one-on-one. There are 108 One-on-One access Tokens.
For more information on characters and token types, please visit our
Glossary